We're on your team.
Momentum Solutions is a bold and diverse group of thinkers, doers and communicators. We joined forces in 2016 after experiencing burn-out from grind culture to form a social impact marketing and communications agency that allows us to have more work-life balance and prioritize working with organizations that align with our values.
We are life-long learners driven by the desire to make the world a better place through communications that are grounded in equity. We're a team of professionals with decades of experience serving thought leaders, nonprofits, foundations, and businesses. We:  
Are primarily BIPOC, women-led

Boldly lead with equity and center diverse voices 

Practice a shared leadership business model

Consciously build relationships with clients and partners 

Bring creativity and humor to problem-solving 
We bring this collective experience to bear in designing and executing integrated marketing and communications efforts. We are here as a solution to unify your organization's mission, vision, and goals to ensure that your message is clear and reaching the people who matter most to you.
Click on our faces to read our bios! 
OUR VALUES
At Momentum Solutions, we have a set of core values designed to inform how we behave. The purpose of these values is to define how we do business and what drives us as people.
ROOTED IN RELATIONSHIPS
We center people. We encourage our clients to be real, honest and transparent and we'll reciprocate.
EQUITY & INCLUSION
It's personal. Our diverse experiences with power and oppression inform our perspective and our work.
BALANCE
We practice work-life balance. We're shifting the grind culture paradigm by recharging our creativity and keeping our minds clear so you get the best of us.
INTENTIONAL ACTION
We make conscious choices to work with, support and invest in values-aligned people and organizations. We're all responsible for social change.
OUR APPROACH
Your work has an impact that drives us forward. We're a results focused, and solution-driven team,  driven to support our clients in making the impact they envision.
Success comes from integrating the team's (yours and ours) collective expertise, tapping into shared values and strengths, and leveraging our coaching lens to reach your project goals. Themes that drive our approach to the work: 
Co-design

Build your capacity 

Through a coaching lens 

Flexible while process-driven

Creative ideation
Life-long learning 
Many of our team members are native Angelenos and have witnessed the fabric of our community evolve into a complex, integrated and powerful quilt over the last 40+ years. Our approach to communications is nuanced by the experiences of living, working and creating in a County that intersects cultures, belief systems, languages, justice and art. We value the importance and impact of representation—to help each young mind see and experience their greatest potential by identifying with artists and leaders who look like them, share similar upbringing and speak their language, be it literal or figuratively.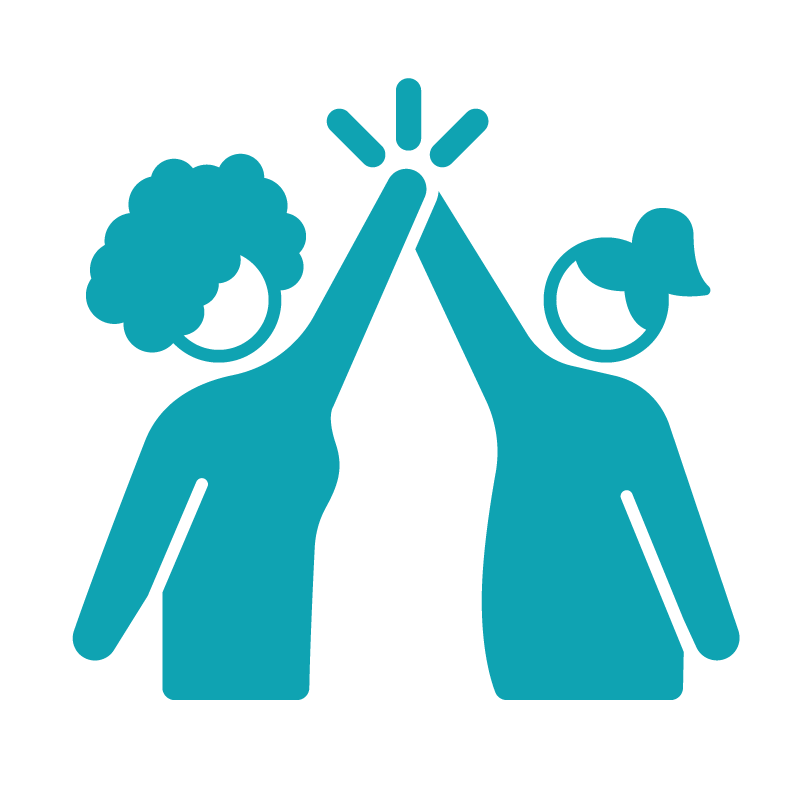 OUR EVENTS
We host three events a year with the goal of building bridges, adding value and celebrating the work of our partners, clients, and friends. 
SUMMER SOIREE
The Summer Soiree is our annual mixer. Launched in 2016 it attracts hundreds of diverse professionals from a range of sectors, including philanthropy, business, creative, nonprofit and education. Past event partners and sponsors have included: DTLA Rendezvous, Emerging Practitioners in Philanthropy, DJ frankroc, Double Tree Hotel, Desuar Spa, DTLA Book, Melt, JoyMode. #SummerMomentum
WE LOVE LA
Thank you for attending our second semi-annual mixer – We Love LA! A special shout out to our event co-hosts DTLA Rendezvous, Los Angeles Education Partnership, and Le Petit Paris. #WeLoveLA
HEADSHOTS FOR GOOD
Bi-annually we host headshot sessions! They provide an opportunity for our clients and friends to get quality headshots for their businesses, passion projects, and ventures. Stay tuned for the next one!
A SHARED VISION FOR SUCCESS
Momentum Solutions Team will leverage our experiences, education, resources and core competencies to collaborate with our clients in achieving their goals.