WE'RE THINKERS, DOERS AND COMMUNICATORS FOR SOCIAL CHANGE
TIMELIST GROUP
CHALLENGE Timelist Group is a California-based nonprofit organization led by formerly incarcerated leaders who are dedicated to serving families and communities impacted by incarceration and economic barriers by providing educational programs, reentry support, housing, and youth violence prevention services. Our partnership began when Timelist launched its new social enterprise services – Timelist Security, which provides exceptional security services to its clients while providing talented men and women impacted by incarceration with a second chance at being productive, working members of society. Their leadership and a core funder, REDF, realized a need to create more clarity around this new venture and elevate Timelist's role in the social enterprise movement.
ENGAGEMENT OVERVIEW  Momentum worked closely with Timelist through a collaborative process that included opportunities to assess, discuss, and understand their unique role in the conversation around justice-impacted individuals. After conducting our own research and stakeholder interviews, our team developed stronger messaging that the organization used throughout their website and marketing efforts. We sought to strengthen the collective stories of Timelist staff by uplifting their experiences from incarceration to being vital members of their communities. Through a values-driven approach, we developed a focused communications and marketing strategy, a new program brand identity, updated messaging and marketing collateral, and trained staff on all the content.
DELIVERABLES As a result of our work with the Timelist Security staff, we developed a foundational messaging framework that included a brand story, key messages, and talking points and value statements. Momentum also conducted multiple training sessions to familiarize their staff with the new messaging, in addition to training them on various platforms (Canva, LinkedIn, Instagram) that they use in their own marketing outreach to potential clients and funders. Timelist Security now has an updated and modern brand identity, in addition to a clear marketing strategy to roll out key tactics that will allow their social enterprise to thrive. It was an honor to work with their team, as Timelist Security services transform the lives of its personnel who in turn have a positive impact on the communities they serve.
CORE SERVICES  Branding, Marketing and Strategic Support 
CALIFORNIANS DEDICATED TO EDUCATION FOUNDATION
CHALLENGE The Californians Dedicated to Education Foundation (CDEF) works as a trusted partner with state education leaders and entities to create, resource, and implement solutions that result in a strong and valued public education system that serves every student in California. In the Spring of 2019, its Communications Director resigned leaving CDEF with a vast hole to fill to continue the growth and development of its programs and initiatives. The Foundation needed a nimble and experienced consultant who could work with its team to provide strategic marketing and organizational branding, social media management, project support, graphic and web design, copywriting and editing, and a communications structure and database.
ENGAGEMENT OVERVIEW  Since the Spring of 2019, Momentum Solutions has been CDEF's communications department fulfilling a variety of roles from strategy to implementation. In doing so, we became dedicated to creating a more unified organizational voice and creating tools to better support and highlight the work of its main programs – California Labor Management Initiative (LMI), California Teacher Residency Lab (The Lab) and its STEAM initiative.
DELIVERABLES  To meet the needs of this growing organization, we attend bi-weekly meetings with leadership and program teams to strategize on marketing efforts, events, social media, graphic and web design, copywriting and editing, and training as needed. Since beginning our work with CDEF we have created marketing collateral and multiple messaging platforms for program areas and an overall platform for the organization; developed brand and style guides; created a communications plan for a leadership transition; designed an integrated communications calendar; supported STEAM, The Lab and LMI with marketing their annual and quarterly events; designed a community impact report; worked with the California Department of Education on promotion of CDEF events; created templates for the organizational newsletter and social media posts; provide continued thought partnership on how to expand the profile of the foundation.
CORE SERVICES  Full Service Communications Department
BUILDING EQUITY & ALIGNMENT FOR ENVIRONMENTAL JUSTICE
CHALLENGE Building Equity and Alignment for Impact Fund is a national grassroots-led organization that was launched in 2013 to create a more inclusive, connected, equitable environmental movement that centered grassroots organizations. Our partnership began at a point when the BEA Fund was ready to create more clarity around its work and elevate its role in the environmental justice movement. This required a focused communications and marketing strategy, branding and name re-alignment, and updated messaging to engage philanthropy, traditional environmental leaders, and other audiences.
ENGAGEMENT OVERVIEW  Momentum worked closely with the organization through a collaborative process that included weekly meetings to assess, discuss, and understand its unique role in the environmental space. We conducted interviews with staff, key steering committee members, stakeholders, and founders, and developed a messaging framework based on these findings. We presented several name options and modified logo selections to bring new energy to their work. We discussed a variety of marketing strategies, goals, and messaging angles that would directly address their audiences through their updated brand.
DELIVERABLES As a result of our research, interviews, and ideation sessions with BEA staff, we developed a foundational messaging framework that included a brand story, key messages and talking points, values, and organizational descriptions; a comprehensive communications plan, style guide, and a new name that more clearly connected their updated brand identity to their core purpose – uplifting grassroots environmental justice: Building Equity and Alignment for Environmental Justice. Momentum also conducted two training sessions to familiarize staff and steering committee members with the new name and messaging framework to ensure consistent engagement of external communications. In 2021, we provided additional support to BEA developing a communications strategy and media support for the announcement of significant funding from the Bezos World Fund.
CORE SERVICES  Brand, Message & Marketing Strategy 
LIBERTY HILL FOUNDATION
CHALLENGE The Liberty Hill Foundation (LHF) embarked on a listening engagement process to glean key information from stakeholders to inform the Fund for Change's competitive grantmaking program. Specifically, it aimed to shape a strategy for the Fund that continues to be grounded in power building. Given that the Foundation's programmatic footprint has evolved and expanded since the Fund's formation, they were interested in exploring how to maintain and build its reputation for investing in cutting-edge, progressive community organizing.
ENGAGEMENT OVERVIEW  Momentum Solutions was hired to conduct research and write a report that would summarize the findings and provide recommendations for a funding strategy for the Fund for Change. Through a co-design process with Liberty Hill project leads, criteria were developed for who would be interviewed, who would be part of focus groups and what questions would be asked of each subset. Respondents met the criteria of on-the-ground organizing experience, or people who have a rigorous understanding of organizing tenets. Through a series of interviews and focus groups with current grantees, Community Funding Board members, and other social justice funders, Momentum Solutions explored themes around new areas of investment, Liberty Hill's role in the ecosystem, organizational reflections and landscape reflections.
DELIVERABLES Our team co-designed and led a community engagement process with Liberty Hill stakeholders. A total of nine interviews with Fund for Change organizational leaders, three focus groups, and five peer social justice funders were conducted. A written report with findings and reflections was delivered to Liberty Hill from the community engagement process. Additionally, Momentum Solutions provided reflections and analysis on the future design and scope of the Fund For Change.
CORE SERVICES  Thought Partnership, Facilitation, Community Engagement
SELA COLLABORATIVE
CHALLENGE Develop a new, dynamic brand identity for the collaborative in partnership with staff and the branding and steering committees.  The SELA Collaborative is a partnership of organizations working in Southeast Los Angeles to lead the region into an era of increased vitality by bringing resources to build a robust infrastructure of local nonprofits. The Collaborative informs and engages residents in civic participation, while providing data and research specifically designed to explore the economic, cultural and civic possibilities of this region. Organizations include Alliance for a Better Community, East Los Angeles College, East Yard Communities for Environmental Justice, Families in Schools, First 5 LA, Hub Cities, Human Services Association,  Pat Brown Institute at Cal State LA, Southeast Community Development Corporation and the Southeast Rio Vista YMCA.
ENGAGEMENT OVERVIEW  The Momentum team was contracted to develop a brand and visual identity suite and to manage external communications and to provide strategic counsel. Momentum worked with the newly hired Director, staff, and several committees to create the brand for this phase of the organization's trajectory. During the project period, Momentum interviewed key committee members, community leaders, funders and staff to understand the perceptions and beliefs about the region and its future. The data that we collected informed all of the deliverables that are now the foundation for the organization. The new brand and assets were launched in Spring of 2019.
DELIVERABLES  Momentum delivered a new visual brand identity and logo suite, a messaging platform and marketing and promotional assets (business cards, collateral, event signage, among others).  We provided training for all staff and committee members to ensure a consistent and clear brand voice. After a successful brand launch, Momentum was again contracted for a complete website redesign, communications strategy  and content creation. Finally, we trained the new Communications Director to ensure the success of the brand and future communications. 
CORE SERVICES  Brand Development, Graphic and Web Design, Marketing & Communications
ANNENBERG FOUNDATION
CHALLENGE The Annenberg Foundation was looking for ways to refresh and strengthen their core capacity building initiative, the Annenberg Alchemy program. In addition to diversifying their training consultant pool to better suit their nonprofit partners throughout Greater Los Angeles, the Foundation also sought to ensure its internal organizational goals toward diversity, equity, and inclusion (DEI) were reflected in the Alchemy program. The Foundation was also looking for ways to authentically create more structure and synergy between the variety of Alchemy programs that are under the Foundation, and also communicate a streamlined Alchemy brand across their social networks.
ENGAGEMENT OVERVIEW  Momentum was asked to provide Annenberg with strategies to move forward to identify local trainers, facilitators and coaches. A roster of vetted consultants with nonprofit management and DEI expertise was created to thoroughly access local talent. In addition, Momentum supported the redesign of the Alchemy program and supplied Annenberg with ready-to-access communication support and marketing strategy. Momentum was asked to create communication structure, to strengthen the Alchemy brand identity and develop integrated outreach tactics to their core audience: the 50,000+ nonprofit organizations in Los Angeles County, the Inland Empire, and Orange County.
DELIVERABLES  Through an integrated marketing campaign, during the contract period, we doubled the nonprofit applicants to the Annenberg Alchemy capacity building program. A streamlined curriculum and program design were developed for Los Angeles, Orange County and the Inland Empire creating diversity within their training consultant pool. A more robust training content was integrated into the overall training curriculum, including aspects of diversity, equity, and inclusion, implicit bias, and organizational culture. Efficient communication content was made generating files with clear content, while actively managing their social media channels and engaging their nonprofit partners online. In addition, executive coaching support to their program staff continues to strengthen the program and outcomes.  
CORE SERVICES  Training, Facilitation & Coaching, Communications, Brand Development 
UNIVERSITY OF SOUTHERN CALIFORNIA
CHALLENGE  The USC Dornsife Program for Environmental and Regional Equity and the Center for the Study of Immigrant Integration (PERE/CSII) had reached a pivotal moment in their history. Growth, restructured leadership, a new formal strategic planning process, and the strengthening narrative of justice in the recent political climate had all impulsed the revisioning and amalgamation of these aligned justice issues of people and planet. The timing of these contributing factors created the opportunity to revitalize the brand. One clear goal was to rename the center so that confusion around what they do and how they do it would become clear to all stakeholders.
ENGAGEMENT OVERVIEW  Momentum worked with staff and leadership to evaluate the best approach for maintaining the integrity of the legacy of PERE/CSII and for positioning the integration of both these programs for future success under one brand identity — that of a center focused on cultural, economic and governance integration for justice. Through a thorough brand audit, research, interviews with multiple stakeholders, and an ideation phase with the entire organization, we were able to create a new name and messaging for the organization.
DELIVERABLES  Based on our research and interviews, we authored a messaging platform that included all relevant organizational language to cohesively communicate the elements of PERE/CSII's new brand and strategic framework. Core sections include mission, vision, brand story, value statements, key directives and position, boilerplate and key talking points. Logo variations and color recommendations were created to align with the new brand. With direct input from all staff, USC PERE / CSII was officially rebranded as USC Dornsife Equity Research Institute: Data and Analysis to Power Social Change. The launch of the new brand will occur at the end of July 2020.
CORE SERVICES  Branding, Messaging & Marketing strategy
AIDS WALK LOS ANGELES
CHALLENGE  Since 1985, the purpose of the AIDS Walk Los Angeles event has been to raise funds for APLA Health, other HIV/AIDS health and support organizations in Los Angeles County. AIDS Walk Los Angeles (AWLA) is a platform to organize the community, educate and bring awareness to HIV/AIDS, reduce HIV stigma, and work to end the epidemic. Since its launch, AWLA has raised more than $88 million for the critical HIV services provided by APLA Health and other AIDS service organizations across Los Angeles County. AWLA also supports crucial advocacy and policy efforts to ensure that the rights of people living with or at risk of HIV disease are protected. Challenges for this year include APLA Health's recent brand change, the consecutive decrease of media placement for APLA Health within the past several years, the need to engage with the Latino, African-American and millennial markets with the event; and the recent acquisition of AIDS Walk Los Angeles–an established brand traditionally managed separately from APLA Health–in-house.
ENGAGEMENT OVERVIEW  Momentum was met with the opportunity to revamp the PR campaign for the AIDS walk. The main priority at hand was to promote the event through all available channels of communication to increase support for AIDS Walk Los Angeles, including an increase in support from participants, social media engagement and volunteers. Momentum Solutions implemented a public relations plan to bring awareness to AWLA in new markets, reconnect to current and new audiences, and bolster APLA Health's reputation as a leading healthcare organization. Additional goals were to increase AIDS Walk Los Angeles' brand association with APLA Health, as well as expand the event's reach to new communities, supporters, donors, sponsors, media and audiences.
DELIVERABLES  Through our strategic public relations campaign plan, we were able to reach an audience of about 101 million people. We interviewed clients, participants, and employees of APLA Health and AIDS Walk to write story angles for media pitches and op-eds on living with HIV, HIV-Elders, the history of AIDS Walk, and more. An event press release, calendar listing, day-of-event media advisory, as well as post-event release were targeted at specific online outlets, newsletters, emails, broadcast (TV and radio) and print newspapers. Examples of news outlets that featured AWLA stories include: Daily News, DTLA Weekly, BLADE Magazine, Los Angeles Times, Univision, and ABC7 Los Angeles, to name a few.
CORE SERVICES  Public relations, media relations, marketing strategy
PATH - LEASE UP CAMPAIGN
CHALLENGE  PATH is a nationally recognized organization with multiple programs and initiatives to address homelessness. In the last five years PATH has helped nearly 8,500 of our homeless neighbors in Los Angeles and surrounding areas move into permanent homes. As part of addressing the housing crisis in Los Angeles and to leverage state and local funding, PATH launched an initiative called LeaseUp to work more closely with property owners to designate at least one vacant unit to housing persons transitioning out of homelessness. The challenge was to create a brand that: 1) maintained the integrity of the PATH parent brand, 2) met the more savvy, business-minded expectations of property owners; and 3) that competed with leading real estate industry search tools like Zillow and RedFin, for example.
ENGAGEMENT OVERVIEW  Our team was invited to develop a brand identity package (logo, collateral, signage and digital ads) and full marketing strategy to launch LeaseUp. During the project period, the Momentum team interviewed key staff, stakeholders and property owners throughout Los Angeles County to understand the barriers, perceptions, and beliefs about homelessness. That data informed a creative brand brief, marketing assets and messaging platform that are now the foundation for LeaseUp.  The initiative and online portal were launched in November 2018.
DELIVERABLES  Through a rigorous research and design process, Momentum established a new brand identity and assets for LeaseUp. Tangible deliverables included all design files, style guide, messaging platform, marketing collateral and an integrated marketing strategy for the first year. The organization will launch the new brand in phases and has begun to successfully establish the visual presence both in the Los Angeles community and online.
CORE SERVICES  Brand Development, Marketing Strategy, Communications Training
GRAND PERFORMANCES
CHALLENGE  For 30 years, Grand Performances (GP) has worked to inspire community, celebrate diversity, and unite Los Angeles through free access to global performing arts. With a small communications team, they needed more hands on deck to improve their social media presence, develop and implement an integrated marketing plan, and bolster their nonprofit profile with supporters for the 2017 summer season.
ENGAGEMENT OVERVIEW  Momentum worked closely with the team to develop an integrated marketing calendar for the summer season with a suggested weekly posting schedule focused on engaging Facebook and Twitter audiences and growing their current base of supporters. Through weekly phone calls with the GP team, we refined goals and marketing tactics as needed, including influencer outreach efforts and connecting with key artists. We also attended all priority shows during the season to assist with live tweeting and posting. Finally, we aided in the development of sponsor appreciation tactics and a weekly thank you strategy.
DELIVERABLES  Momentum Solutions increased Grand Performances' visibility across all social media channels. By the end of the summer season, their Instagram followers had increased by 5%, Twitter by 15% and Facebook followers increased from 29,000 to over 31,000. By increasing the number of paid Facebook posts we were able to better engage supporters and increase attendance at shows. GP's Klout score increased by 11 points to 63 — the average nonprofit in Los Angeles is a 45. Finally, our team offered a set of recommendations for building on the momentum of a successful summer season.
CORE SERVICES  Event Marketing, Content Curation, Social Media Strategy
LAUSD - GEAR UP 4 LA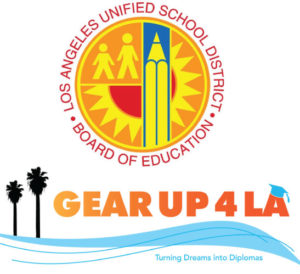 CHALLENGE  Los Angeles Unified School District (LAUSD) is the 2nd largest public school district in the United States. Their GEAR UP 4 LA program serves thousands of students in LAUSD through the national GEAR UP grant. In its fifteen years, GEAR UP 4 LA has provided services for over 13,000 students at over twenty campuses. Compared to other large nonprofit organizations that receive the same GEAR UP grant funds, this program is unique in that they spend the majority of their funds on programming.
ENGAGEMENT OVERVIEW  Our team was asked to help craft their story of impact. Their approach and how they work with their staff and students has created noticeable increases in graduation and college acceptance rates. Our job was to write these stories and work with local media outlets to ensure that others knew the impact they were making. In addition, we updated their marketing collateral and refreshed their brand, allowing them to strengthen their brand awareness in LA, in hopes of expanding their model.
DELIVERABLES  During a short-term engagement period, our team developed multiple stories, both op-ed, by-line and press releases for their programs, based on their specific goals. Multiple media outlets covered their activities and published their stories. New marketing "one-pagers" were developed for key programs along with style guides and a messaging platform to allow their staff to market their services more effectively.
CORE SERVICES  Strategic Marketing, Public Relations, Graphic Design
LA's BEST
CHALLENGE  LA's BEST is one of the largest after-school enrichment programs that serve students throughout Greater Los Angeles. Serving over 25,000 students in LAUSD and other local school districts, they play a vital role for students, families, and schools in our city. Like any large nonprofit organization, they have departments strictly dedicated to communications and fundraising. Because a director with a key role in communications was going on leave for a couple months, a gap was left in their marketing and communication services.
ENGAGEMENT OVERVIEW  Our team was invited in for a short-term engagement to fill the temporary gap. This was a very specific level of engagement for our team and the organization. Using our strength-based approach to communications, three partners worked together to carry out their social media, content development and eBlast external communications. Our team created a detailed calendar, strategic goals and clear structure for the three-month partnership.
DELIVERABLES  During the engagement period, our team provided full support to act as their internal communications staff, both at a leadership level and staffing level. During the three month period, we saw a significant increase in their social media engagement, likes and content engagement. Weekly eBlasts increased their open rate percentage with hundreds of additional subscribers, in addition to new donors and supporters for key events and campaigns during the contract period.
CORE SERVICES  Comprehensive communications and marketing services
ARCADIA PERFORMING ARTS FOUNDATION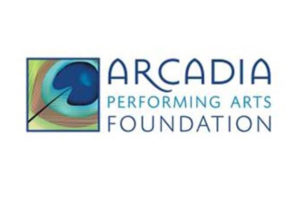 CHALLENGE  The Arcadia Performing Arts Foundation (APAF) is charged with leading fundraising efforts and season programming for the Arcadia Performing Arts Center (APAC) — a modern concert hall in the San Gabriel Valley. For years the Foundation used paid marketing as its means to promote the venue's season performances. With the hire of new Executive Director, Maki Hsieh, the Foundation hired Momentum Solutions to spearhead the Center's first public relations campaign.
ENGAGEMENT OVERVIEW  Momentum Solutions' first goal was to close out the 2016-2017 season with a public relations push for its season finale featuring American jazz singer, Steve Tyrell.  Momentum's PR team leveraged the opportunity to announce its new partnership with APAC to its San Gabriel Valley and Los Angeles based arts and entertainment media contacts, in anticipation of the larger goal of announcing and promoting APAC's upcoming 2017-18 season.
DELIVERABLES  Momentum Solutions secured consistent regional media features and calendar listings on APAC's 2016-17 season finale, and 2017-18 season Gala and performances. In addition, Momentum curated online calendar listings for the Center. Features and calendar listings were included in regional print and online publications, such as the Arcadia Weekly, Pasadena Weekly, Pasadena Independent, and San Gabriel Valley Tribune (in both print and online), CultureSpotLA, Chinese LA Daily News and Zhong Guo Daily News, the Los Angeles Times, Pasadena Now and more.
CORE SERVICES Thought leadership, Marketing, Media Relations
LOS ANGELES TACO FESTIVAL
CHALLENGE  For six consecutive years the LA Taco Festival has brought together Angelinos to raise money for Jovenes Inc, the nonprofit behind this successful festival. With dozens of taco vendors, music and activities, participants have a good time while learning about the housing that Jovenes provides for underprivileged youth in Los Angeles. Youth are provided with housing, healthcare, education, employment and trauma recovery. The LA Taco Festival is able to raise money to continue providing these services to youth in need
ENGAGEMENT OVERVIEW   With Jovenes Inc.'s leadership, their team were able to bring in many vendors, sponsors, volunteers and music performances for the festival. Because of the size of their nonprofit, they do not have a staff member dedicated to communications. Our Momentum team was asked to help manage their social media sites, develop marketing strategy and launch media engagement activities. Aside from social media, we assisted in preparing a marketing kit to ensure the entire team successfully carried out the plan.
DELIVERABLES  Momentum launched and lead the marketing efforts for the entire festival. We established an integrated social media calendar, tieing in key events from their celebrity host, fundraising activities, new vendors and activities. The plan launched three months before the event and built up the online momentum of the event, resulting in hundreds of thousands of online hits, likes, shares and engagement across their Facebook, Twitter and Instagram platforms. In order to capture a larger crowd, calendar listings were posted on dozens of news and events sites including, ABC7, CBS, Discover LA, KTLA, La Clave and many more. The attendance for this year was the highest to date, with over 5,000 individuals in attendance during the course of the day.
CORE SERVICES  Digital Marketing, Strategic Communications Coaching & Public Relations
TAIX
CHALLENGE  Taix French Country restaurant, has served Los Angeles since 1962. As the family-owned business approached the restaurant's 90th anniversary, the owner Mike Taix, wanted to engage in a public relations campaign to promote its traditional anniversary special "cent" dinner. Taix retained Momentum Solutions to increase media activity and engage local outlets leading up to two events: A VIP private event, as well as the 90-Cent lunch event open to the public.
ENGAGEMENT OVERVIEW  Momentum was asked to create a public relations campaign for their anniversary and build relationships with Los Angeles' restaurant, "foodie," hospitality and travel media. We helped plan a VIP party a week prior to the anniversary that included invitations to long-term patrons such as LA Councilmember Mitch Englander who gave a proclamation to the owner, Mike Taix. Those at this private event had the opportunity to meet and interview Taix while food and wine sampling was provided. Momentum worked closely with Taix to help coordinate the anniversary promotion across all social media platforms.
DELIVERABLES  Our team executed a successful public relations campaign. The VIP party brought in a solid crowd of celebrities, local leaders and longtime friends of the business. The public event hosted over 1,000 people for their 90-cent meal. We were able to provide Taix with media coverage in LA Weekly and Pasadena magazine, along with 27 other local and regional publications.
CORE SERVICES  Event Marketing, Public Relations, Strategic Communications Support 
COMMUNITY CLINIC ASSOCIATION OF LOS ANGELES COUNTY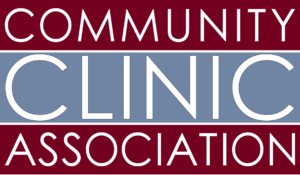 CHALLENGE  CCALAC and their member-driven network of over 60 health centers across Los Angeles share a common mission of supporting and expanding access to quality comprehensive healthcare for every individual. With many of their members facing daunting challenges in the form of legislative threats, including a possible ACA repeal, Health Center Funding reauthorization, and immigration policy changes, the CCALAC was looking to improve their marketing efforts and build their advocacy focused communications.
ENGAGEMENT OVERVIEW  Our team was invited to be their lead communications agency supporting their traditional media, boosting social media amplification, and driving media to a number of local events. Our services extended their national reach and provided technical support that addressed the reality and issues that CCALAC was facing. Our team was able to strengthen CCALAC's thought leadership, positioning and advocacy work, and their active network, responding to rapidly changing conditions.
DELIVERABLES  Our team secured numerous earned media opportunities in the form of print/online, broadcast, and radio interviews as well as notable media mentions quoting the CEO, VP of Government Relations, community clinic executives, healthcare allies, local patients and providers.  We produced a comprehensive communications plan, along with a detailed rapid response roadmap to inform best practices in the face of uncertain communications challenges. We also created detailed marketing and editorial calendars, a pitch matrix and other ongoing work plans to drive messaging around specific monthly themes.
CORE SERVICES Public Relations, Communications Planning/Implementation, Brand Strategy
JEWISH VOCATIONAL SERVICES - LA
CHALLENGE  Like many nonprofit organizations, JVSLA had a one-person communications department, covering the areas of social media, public relations, branding, design, event planning and marketing. JVSLA brought on the Momentum team to serve as its communications department.
ENGAGEMENT OVERVIEW Momentum was asked to create a strategic marketing and public relations plan that would promote all of JVSLA's programs, events and organizational milestones. We would work directly with their communications and development staff to ensure plans and action steps aligned with the organization's goals.
DELIVERABLES  We executed a PR/Marketing strategy, including press release writing and distribution, media pitching and placement in (on average) one media outlet a month. Additionally, we provided daily social media strategy and management, crowdfunding strategy and implementation, event promotions, and executive level support.
CORE SERVICES Social Media, Public Relations, Design/Marketing
DIY GIRLS
CHALLENGE DIY Girls empowers middle school girls to pursue careers in technology and STEM. A dynamic nonprofit, they are celebrating five years of impact, but in the last year have gone through significant leadership and staff changes. With the majority of the staff being new to their roles, including the Executive Director, they needed strategic communications support that linked their marketing to their fundraising efforts.
ENGAGEMENT OVERVIEW  Our team worked closely with DIY's leadership to develop goals, content, and strategy behind their year-end fundraising campaign. The bulk of their efforts are online, through social media and newsletter campaigns.
DELIVERABLES  To celebrate DIY's five year anniversary, which aligned with their end of year fundraising campaign, new content, including visuals, copy and multi-media marketing was created. The marketing strategies were successful in reaching their annual fundraising goal through earned media attention and online donor cultivation. We also coached the new Executive Director and communications staff in their roles, and developed an integrated marketing calendar to be used for the upcoming year.
CORE SERVICES Thought Leadership, Social Marketing and Fundraising Strategy 
CALIFORNIA ENDOWMENT / TEAM FRIDAY
CHALLENGE  With the 25th Anniversary of the 1992 Los Angeles Uprising, the South Los Angeles Building Healthy Communities Collaborative (SLA BHC), a part of The California Endowment's, launched a 10-year strategic initiative to support the development of safe and healthy communities. The campaign needed a public relations strategy, tactical media outreach and support raising awareness about the issues the South LA region faces. As part of the anniversary, the collaborative mobilized to form a rally, march and all-day community event, formed and supported by the community members and allied organizations. They gathered in support of ending structural oppression that led to the 1992 Uprising and commitment to a collective transformation.
ENGAGEMENT OVERVIEW  Momentum partnered with the Collaborative and the marketing agency, Team Friday, to create a public relations plan that supported the branding and marketing work, drafted original copy, developed and oversaw all press materials, media releases and public relations. We created and pitched calendar listings for their event, which were posted on local and national media outlets. Our team was tasked to secure advance event media coverage, feature articles, and op-ed pieces, as well as to secure media to attend and cover the 25th Anniversary rally and march on April 29, 2017, in South Los Angeles. The media coverage illustrated the past, present, and future of South Los Angeles, acknowledging the 25th Anniversary of the LA Uprising, and the commitment and steps that are still required to create change in that region.
DELIVERABLES  Our team secured millions of impressions in broadcast, print, radio interviews, online articles and media mentions before, during and after the 25th Anniversary of the 1992 Los Angeles Uprising. Over 30 on-site English and Spanish language outlets – international, national, regional, and hyper-local broadcast crews, photographers and journalists attended the event to cover the rally and march. We facilitated on-the-spot media interviews with key spokespeople, community leaders, activists and local community members. Top tier media outlets who attended and covered the event included: ABC 7 News Bay Area, Business Insider, CNN, Daily Breeze, El Pais, El Nuevo Dia, Getty Images, Hoy Los Angeles, KCAL,KABC-TV, KTTV, KCBS, KTLA, La Opinion, Los Angeles Daily,  LA Weekly, LA Daily News, Los Angeles Sentinel, LA Times, MSN.com, Mercury News, MTV News, NBC Nightly News, News 4Us Online The Daily Times, Univision, WBTV and Yahoo News.
CORE SERVICES  Public Relations, Communications Strategy, Media Partnership Development
MY HR SPECIALIST
CHALLENGE  My HR Specialist is a boutique human resources agency focusing on businesses that need specialized or individual support with their human resources needs. The business has a growing base of clients, but needed more engaging web presence and to establish a brand identity.
ENGAGEMENT OVERVIEW  Our team was engaged to first develop a new brand identity, including a logo and style guide so that all of their external communication collateral could be aligned. As a business still in its launch phase, aligning the target audiences with the new brand identity was critical to successful deliverables.
DELIVERABLES  Our team developed a new company website along with a complete brand identity and style guide. We worked with the CEO to establish branding guidelines and trained her on marketing strategy so that she could sustain the website presence and the social media presence that we established. Her website had a successful launch and because she knows how to edit the backend of her website, the website has become a integral part of her marketing strategy to develop her online brand and generate new business.
CORE SERVICES  Brand Development, Website Design, Marketing Strategy
LOS ANGELES EDUCATION PARTNERSHIP
CHALLENGE  Lara Kain is the Los Angeles Education Partnership (LAEP) senior director of Transform Schools. She leads trauma-training workshops for school staff. Leadership at LAEP came to Momentum Solutions Team for support on thought leadership positioning for their program. Additionally, the CEO called upon our team to create a marketing strategy plans for their three social enterprise models, and to deliver a training to their team on social media marketing.
ENGAGEMENT OVERVIEW  Momentum worked with Lara and her team to ghostwrite an ongoing blog series published in the Huffington Post on the benefits to trauma-informed schools and ongoing topics related to community schools. Additionally, we met with LAEP team leaders to coach them on integrated marketing strategies to promote and fundraise for their programs
DELIVERABLES  Momentum authored ghostwritten blogs published in the Huffington Post and leveraged their dissemination through social media and the organization's newsletter. We implemented media strategy and executive support for LAEP leadership. And finally, we provided full training on LinkedIn and professional branding and development with social media marketing strategy development.
CORE SERVICES Thought leadership, Marketing, Media Relations
MAKE CHANGE AWARDS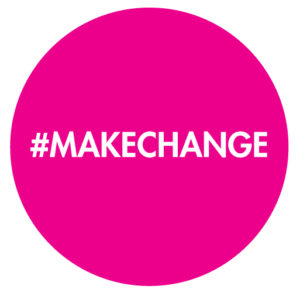 CHALLENGE A collaborative group of business leaders developed the inaugural awards luncheon, Make Change Awards. The effort was led by Happy City, Conscious Capitalism, Net Impact and the Social Enterprise Alliance. It is an ambitious and exciting event highlighting innovative, captivating and impactful ventures in Los Angeles.
ENGAGEMENT OVERVIEW  The Momentum team worked with the event committee to lead in the marketing strategy and implementation of the event. The goal was to bring in 100+ attendees to the event and to build the buzz for future expansion. The awards luncheon targeted diverse audiences, ranging from business executives and philanthropists to nonprofit leaders and elected officials.
DELIVERABLES In anticipation of the awards ceremony, we put out a press release, did media pitching and event posting. We also developed an online marketing strategy, including suggested hashtags, posts, handles, tweets, content and image creation. Momentum delivered content curation and creation of Twitter and Facebook accounts, live tweeting and posting from the event, and facilitation of online conversations.
CORE SERVICES Event Marketing, Content Curation, Branding Strategy
LAS FOTOS PROJECT
CHALLENGE  Las Fotos Project (LFP), empowers the next generation of females to pursue entrepreneurial and creative careers in photography. As a small nonprofit they face various challenges, but have excellent marketing as a result of an energized base and an engaged group of mentors. LFP struggled to link their strategic communications and fundraising efforts. Additionally, the organization is in the process of developing a social venture that will help to sustain the organization and provide employment for their participants.
ENGAGEMENT OVERVIEW  The Las Fotos Project leadership came to Momentum to assist them the technical and creative development of their social enterprise, Hire Her. When launched successfully, this social venture would be a step forward for their organization, developing a  sustainable source of funding, and establishing them as creative nonprofit leaders in LA.
DELIVERABLES  Momentum created a strategic communications plan for the social enterprise, including a launch plan and executive coaching for the Executive Director. We provided ongoing thought partnership during the launch period, and supported the engagement of 20 clients within a three month period. Deliverables also included business development policies, flow plans, content, new business outreach tactics and internal procedures.
CORE SERVICES Business development strategy, marketing collateral, executive coaching
THE CENTER FOR NONPROFIT MANAGEMENT OF SOUTHERN CALIFORNIA
CHALLENGE   The Center for Nonprofit Management of Southern California (CNM), has been as resource to over 50,000 nonprofit leaders in the last two decades. As a non-business entity they shared some of the same struggles that exist in the nonprofit sector. Specifically, CNM wanted to strengthen their external communications and staffing capacity in anticipation of their annual 501C3 Conference.
ENGAGEMENT OVERVIEW  CNM leadership came to the Momentum team asking for support in training their current communications staff, developing content marketing for the conference and creating a sustainable marketing strategy that they could roll out after the engagement. The details of this engagement were made more complex with their annual conference, ambitious goals and the onboarding of a new communication staff member into the organization.
DELIVERABLES  Our team worked with multiple CNM staff to create a new marketing plan that simplified their branding and outreach strategies and aligned their services and business goals. We brought new media attention to the conference while activating CNM's online networks during the two-day event. Over the course of the contract period we also coached and trained the new communications team member in her role, helping her feel more confident and technically trained for her position
CORE SERVICES  Social Media Marketing, Media Relations